Obsolete Calibres
This page updated 10th October 2020
OBSOLETE  CALIBRE  FIREARMS
Welcome to one of our newer pages. We have been accumulating a small number of obsolete calibre firearms over the past year or so, mostly as an extension to Roger's hobby interest in many of these old firearms!    However, due to Sheila's insistence we (she) has decided to offer some of these for sale. Although Roger may have fired some of the rifles shown they are all offered for collecting only under Section 58 of the Firearms Act which means that no licence is required to purchase them. Should you wish to fire any of them this will be entirely at your own risk and they must be entered on your FAC before doing so and we would strongly advise that the gun is submitted to one of the Proof Houses for testing.  We should also point out that we do not claim to be experts in this field….just possessed with a total and absorbing fascination for these fine old guns! However we will try to answer any questions you may have as best we can, and will happily take further photographs of any particular part which you may require.
NB. Following recent changes to firearms legislation certain offences and lengths of custodial sentences passed means that we will need to ask purchasers of Section 58 firearms to sign a disclosure that they are not prohibited from possessing such firearms under the terms of the Violent Crime Reduction Bill 2017
Marlin Model 1893 .32-40 rifle manufactured in 1898, the barrel on this rifle is marked "Smokeless Powder" and shows strong rifling with a small amount of frosting in the bore. The wood work has a minor, repaired crack near the tang (quite common in 19th century lever action rifles) and a few scratches and minor scuffs and dings but no deep or offensive cracks….. £1,800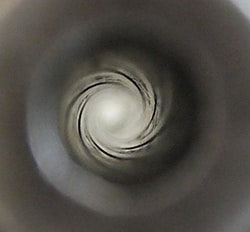 Gallager carbine .50cal Civil War carbine, metal shows brown & grey patina. Wood is very good. Lock plate marked Gallagers Patent Jul7 17th 1860. Manufactured by Richardson & Overman in Philadelphia.  Very good overall condition, action works correctly and patch box contains spare nipple ……  £1,750  SOLD


Roberts conversion of British Enfield "Long Frame Conversion" In his book "Roberts Breechloading Firearms" by Edward Hull he describes the short and long post Civil War conversions of US muskets and Enfield rifles mostly carried out at Providence Tool & Die Company. This rifle probably saw no service and the metal parts are excellent, the wood shows only storage dings and the bore is excellent. Left side of the frame marked "Roberts Pat, June 11 1867 ….. £2,600


Sharp & Hankins 1862 Navy carbine in .52 rimfire calibre. Barrel is 24″ with good, strong rifling with some frosting and fine to light pitting in the grooves.The frame still shows traces of original case hardened finish with some freckling, light rust and spots of corrosion. Markings on either side of the frame are clear. The distinctive leather barrel cover (which is usually missing or in poor shape) remains. This may well be a contemporary replacement as it shows only minor to light scuffs and cracking/crazing but it certainly looks to have been on the carbine for some time! The butt stock has a light coat of varnish over some fine to light scattered dings, marks and scratches. The butt plate is brass and is tarnished with areas of discolourisation. A fine looking and better than average Navy carbine ….. £1,750


Springfield 1861 Miller early  post Civil War .58 rimfire breechloading conversion of a 1861 rifled musket by Parker, Snow & Co and one of only 2,000 done in the 1865-67 era. This rifle is in very nice, clean original condition and has the original tulip head ramrod and a clean original stock with traces of side cartouche and a stamped rack number on the underside as well as a small inspector "H" stamp behind the trigger guard. The wood is clean and sound and the metal is original and the bore is clean as well ……… £1,600



Ball repeating carbine in .50 rimfire calibre. They were manufactured by Lamson & Co in Windsor, Vermont and only 1,002 were made for a government contract in 1864 but they received them in 1865 after the Civil War had ended. TYhis example is in all original and very good condition. The barrel is 20.5″ in length with an excellent bore. It is a seven shot lever action repeating carbine similar to the Spencer but with the magazine tube in the forend instead of the butt stock. It is marked E G Lamson & Co/Windsor VT/ Ball's Patent/ June 23, 1863/ Mar 15, 1864 and bears inspector's markings in the left side the butt stock and top of the wrist near the receiver. This rifle is generally considered to be a civil War weapon even though they were delivered too late to have seen service in the war….. £3,400


Springfield Trapdoor .50-70 calibre rifle serial #39371. The original Model 1866 trapdoor conversions were done by machining away the breech end of the barrel from  .58 calibre Civil War muzzle loading rifle and substituting the "trapdoor" hinged breech block invented by Springfield Armory Master armorer Erskine Allin thus producing the first centrefire cartridge military rifle used by the US Army. This example of the Model 1868 rifle is in sound condition with strong rifling with minor pitting and represents one of the first newly manufactured ie non-converted trapdoor rifles.  The stock has multiple small dings and marks and no cartouches are visible but a small metal plate in the butt stock bears a number "3" which is probably a rack number and the receiver shows a 1870 date and the lock late bears a 1863 date …… £950

Merrill carbine:
This .54 cal single shot percussion carbine #9102 has a 22″ barrel with strong rifling and some pitting. It was a popular American Civil War carbine which fired a combustible cartridge, the breech being sealed by a copper plunger on the end of the lever used to open the breech. All markings are fairly clear and the whole rifle is in overall very good condition, the walnut woodwork showing very few minor dings but no cracks. There is the slightest hint of an inspector's cartouche on the left side of the stock. The leaf rear sight is complete and the trigger guard and barrel band are brass. The iron barrel and lock plate have faded to a brown patina. The action is fine. This is a nice, clean example of a carbine purchased in some quantity by a number of Union cavalry regiments …… £2,700  SOLD

Others to follow including:
.50-70 Springfield Trapdoor rifle  £950

.40-70BN Sharps sporting rifle  £6,000

Swiss Canton rifle  £1,500

.50-70 Sharps military rifle  £3,750

Frank Wesson two trigger rifle  £1,600 SOLD

Albini Braendlin military rifle  £1,200

.50-70 Rolling Block rifle  £1,500

.50 cal Smith carbine  £1,300

12.7 x 44 Rolling Block military rifle  £950

.58 cal American Civil War rifle  £1,200

.25 Rimfire Remington Rolling Block sporting rifle  £2,500

Starr percussion carbine  SOLD

Further information and prices to follow shortly together with a few more rifles ….. E&OE!
No products were found matching your selection.