Legal Notices
South Yorkshire Shooting Supplies Ltd is registered with Companies House as a Private Limited Company Company No. 4826728
Registered address: Everill Gate Farm, 178 Everill Gate Lane, Broomhill, Wombwell, Barnsley, South Yorkshire, S73 0YQ
Return and Refund Policy
This information is in addition to and is not intended to replace your legal rights. We offer an unconditional policy of a replacement item(s), repair or full refund on any item(s) returned to us within 30 days of purchase provided the item has not been damaged by misuse and is accompanied by a proof of purchase.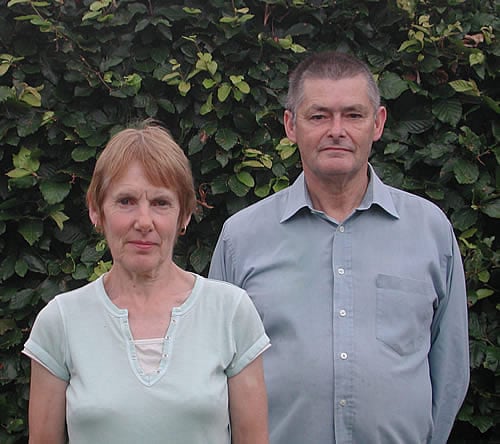 We've noticed that many other websites include a picture and a bit of history ….. so we thought "why not us too?" We do however apologise to anyone who may be eating as they view the above image of the motley crew which makes up South Yorkshire Shooting Supplies Ltd!!
The family business was established in 1985 by Roger & Sheila Francis. The business concentrated on handguns and accessories until the events of 1997 which effectively resulted in the loss of around 85% of our trade. However, Roger had a stroke of genius (as he puts it) and decided to start working on the Ruger 10/22 as he felt that this little rifle would replace handguns for many shooters. This turned out to be the case, but we didn't foresee the interest in these rifles would generate with pest control shooters too! To cut a long story short, the business continued to grow at a fast pace. Unfortunately it became obvious a few years ago that we were starting to struggle to cope with the work involved, and this was compounded by long term health problems which resulted in Roger requiring two hip replacements in 2005. Towards the end of that year we realised that we were faced with a major decision …. should we close down the business? However, perverse as usual we decided to do just the opposite ……….expand!! We adopted a new working system for 2012 which sees Sheila looking after our retail shop on her own while Roger tries to spend more time in the workshop. This has worked quite well as Roger frequently is unable to start working until mid or even late morning so this is why you are more likely to hear Sheila's voice on the end of the phone. This has also proved to be useful for us as Roger's hearing has continued to deteriorate and he frequently finds it difficult to understand phone conversations! Following a third hip replacement in 2015 together with the onset of heart failure a couple of years earlier we somehow still manage to carry on but we feel we do need to apologise if we come across as a bit vague and confused at times……..that's because we are!
To make life a little easier for us we have started to cut down on some of the workshop jobs and also some of the many product lines which we have sold over the years although this has been somewhat mitigated by a few of the new ideas we have come up with.  Basically we will be concentrating on the core areas which have served us so well for many years now, namely of course our eponymous Rimfire Magic rifles (over 700 sold so far!) together with our well known tuning services we offer on Marlin lever action rifles, not forgetting our semi-custom Remington 700 rifles. Hopefully we will find some time to expand on one of Roger's areas of interest involving obsolete calibre rifles so look out for these on the new site as time progresses.  Our interest in AR-15 style rifles has been further stimulated by the introduction of the Smith & Wesson MP-15 rimfire rifles which we started to sell last year so we are looking forward in the very near future to offering a few interesting custom variants based on these excellent little rifles …. watch this space!
To finish on a more serious note, although we attempt to deal with our customers with a sense of humour, we continue to be proud of our reputation for fairness, keen (but not suicidal) prices, and an aftersales service which we honestly believe to be amongst the best in the gun trade. Naturally we wouldn't be where we are today without the trust and support of our loyal customers, to whom we offer our grateful thanks.
Roger and Sheila
April 2019